This is going to be a very short review of a lip gloss that I would like to recommend to all of you. I got this from my mother and I don't where you can get this in Singapore because apparently my mom got this gift from her friend and she gave it to me. What I really like this lip gloss is that it very moisturizing and not oily. It absorb very quickly into my lips. What I always do is that, I apply it when I am about to sleep. So, basically the next day my lips will be very moist and smooth for the next day (yes the whole day!!).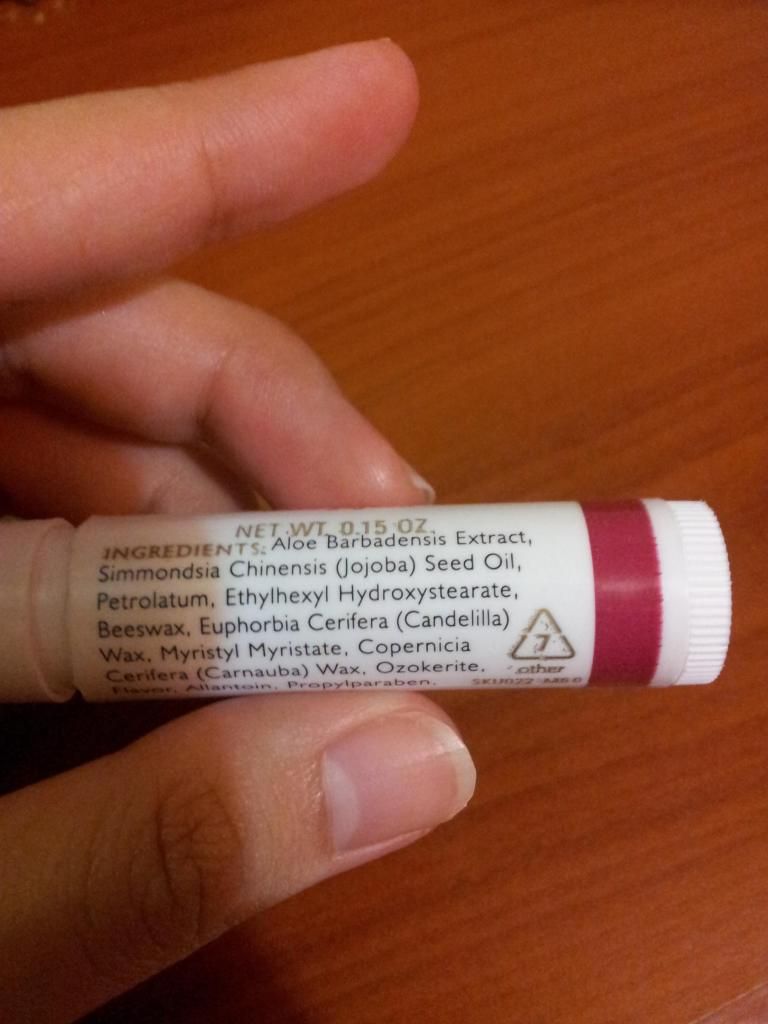 The main two ingredient of this lip gloss are Aloe Barbadensis Extract (Okay I am sure many of you must be thinking ... What da hell is that? lol) and jojoba seed oil.
Here is my research about these two. Aloe Bardadensis is actually just a type of Aloe and Aloe Barbadensis Extract is the juice you get from the plant. So, apparently, I found out that Aloe Barbadensis was largely used by Eqyption to beautify themselves O.O. As for jojoba seed oil it is known for its effectiveness of treating dry stop so this explain why the lips stick/ lip gloss is so moisturizing. Lastly, the product is not scent but you actually can smell something sweet from it mostly probably due to ingredient found in it.
My rate for this product is 5/5.
For those muslim who are worried about whether you can use this product, I actually found out that it has Islamic Seal of Approval. For animal lover who are against animal abuse, this product does not involve animal testing :)
https://www.foreverliving.com/retail/shop/shopping.do?itemCode=022&task=viewProductDetail
Anyway, my dear reader sorry for not updating this blog for so long. I was too busy with school and trying to pull up my cGPA. I will try to update more product ASAP.
Thanks for reading!